Local Produce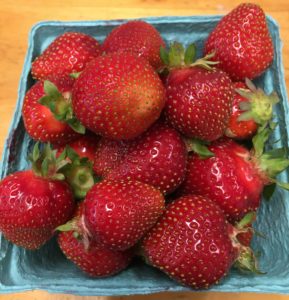 Van Allen Farms sells seasonal, locally grown fruit and vegetables, delivered fresh daily.
Seasonal fruits & vegetables including fresh sweet corn, strawberries, blueberries, & tomatoes all picked daily from Stanton Farms in Feura Bush, NY.
Fresh eggs from Thomas's Poultry in Schuylerville, NY.
We have both brown & white eggs, all of which come from local farms including Thomas's and small local farms.
Fresh local mushrooms from Bulich's in Catskill, NY.
Dairy products
Delivered fresh from family-owned Meadowbrook Farms in Clarksville.

No growth hormones!  Milk is available in glass bottles.

Whole Milk
2% Milk
Lowfat Milk
Chocolate Milk
Heavy Cream
Half & Half
Egg nog (Seasonal)