All of our butcher and deli meats are cut fresh to order.
Our famous ground round hamburger is prepared from whole cuts on the premises from certified hormone-free, antibiotic-free beef.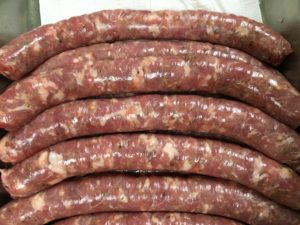 Our sausages are very lean, made from the freshest ingredients (NO fillers or preservatives) from recipes passed down through 3+ generations.
Cost-efficient freezer orders for hindquarters, sides of beef available.  Over 40 years of cutting experience ensures perfectly packaged cuts for many meals to come.
Pro-tip: Ask for our special seasoning on your steaks and roasts at no additional charge!
Meat:
Steaks (incl. USDA prime sirloin), Roasts, Chops, Spareribs and Ground Round
Homemade Sausages (Italian, Breakfast, Maple Breakfast, Kielbasa, Bratwurst)
Homemade Meatballs
Local White Eagle Hotdogs
Bacon (home-cured nitrite free bacon when
available)
Deli: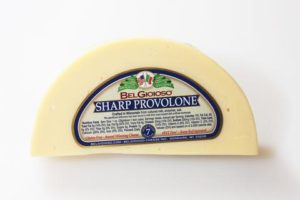 Homemade Turkey Breast (no preservatives)
Homemade Roast Beef (no preservatives)
Our Famous Homemade Roast Pork (no preservatives)
Amazing Deli Sandwiches – Made to Order!
Variety of the highest quality cheeses & other deli meats
Seafood:
Fresh Rhode Island Little Neck Clams
Oysters (Pre-Order Only)
Steamers (Pre-Order Only)
Fresh Haddock (Lent only)
Holidays & Special Occasions:
Prime Rib Roast
Filet Mignon
Fresh Hams
Hatfield Hams
Leg of Lamb – best in the country!
Fresh Jaindl Turkey (Thanksgiving & Christmas only)
Nitrite Free Home-Cured Corned Beef (St. Patty's Day)
Fresh Haddock (Lent)
Whole Pigs for Roasts
Prime Sirloin Roast – Nebraska's finest, we've been selling it for 20+ years!
Cheese Sausage Pinwheels (Christmas/New Years)