Van Allen Farms –a family owned and operated butcher & specialty foods store located in Glenmont, NY for over 50 years.  The store was originally opened as a farm stand by the Van Allen family.  Since 1967 three generations of the Spinosa family have worked to bring you quality meats & delicious homemade foods. Call us: (518) 767-9101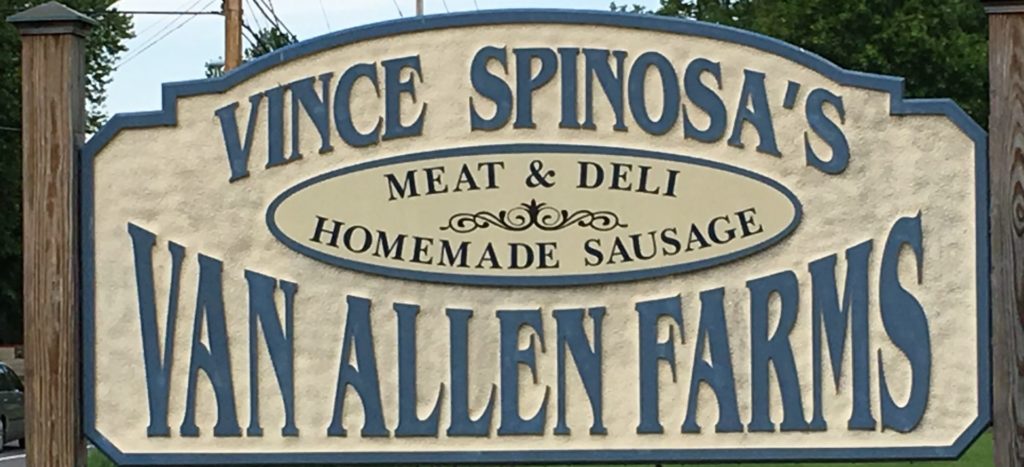 Come check out our USDA prime steaks, ready-made pasta and pizza sauces, deli soups, salads, and sandwiches, fresh clams, locally grown produce & local hormone-free milk.
Want a steak from the piece of meat shown at the top? Ask for a USDA prime sirloin steak, cut to order. Less than 2% of beef sold in the country qualifies – if you are looking for quality meats & homemade specialty foods you are in the right place.
We offer a variety of specialty foods including: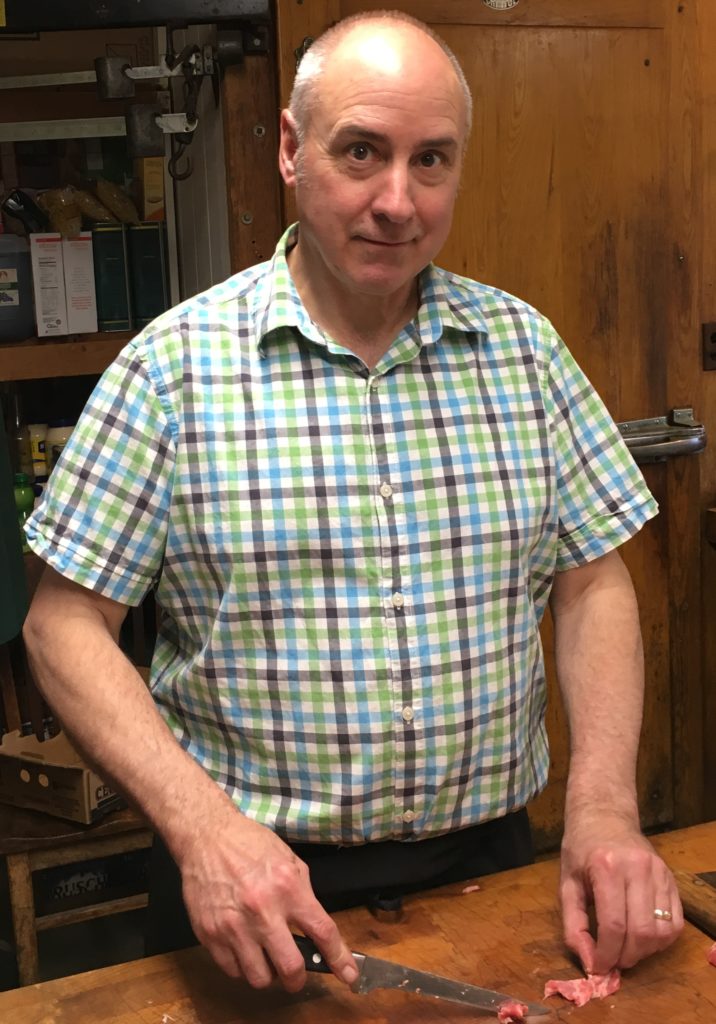 Daily lunch specials are available (M-F) as well as sandwiches made to order (call to learn more).  Make sure to try our famous homemade Roast Beef or Roast Pork sandwiches!
Breakfast sandwiches (ham, homemade breakfast sausage, or nitrate free bacon) available every morning until lunch on your choice of fresh Italian hard rolls from Prinzo's Bakery or on a bagel.
We also cater parties & events!  Catered foods are made to order including deli platters, baked ziti, our famous sausage/onions/peppers, salads, and more! Order your kegs, pig roasts, and fresh Rhode Island littleneck clams from us for your next event.