Home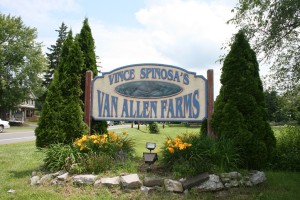 Van Allen Farms –a family owned and operated specialty foods store located in Glenmont, New York.  The store was originally opened as a farm stand by the Van Allen family.  Since 1967 three generations of the Spinosa family have worked to bring you quality foods.
NOW CELEBRATING 50 YEARS SERVING THE LOCAL AREA!
Come check out our USDA prime steaks, ready-made pasta and pizza sauces, deli sandwiches,  locally grown produce & hormone free milk .
Get ready for Summer with a wide variety of homemade soups, salads, meats and sausages! Lunch specials daily M-F.
We offer a variety of specialty foods including:
Premium Meats and Sausages
Delicious Homemade Soups, Salads, and Sauces
Locally Grown Fruits & Vegetables (in season)
Dairy Products from Meadowbrook Farms (hormone free)
Daily lunch specials are available (M-F) as well as sandwiches made to order.  Make sure to try our famous homemade Roast Beef or Roast Pork sandwiches!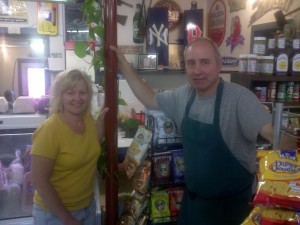 Breakfast sandwiches available every morning (on Prinzo's hard rolls or bagels).
We also cater parties or events!  Catered foods are made to order and range from deli platters, 6ft. subs, ziti, sausage/onions/peppers, to salads and more.